Messages

of the Week
The Breakfast Club is open daily between
0815 - 0845
► News
► Letters
► Calendar

Latest information
Summer Holidays 2020
We hope you have the opportunity to rest over the summer holidays following a very different term to usual
Take care over the holidays, we look forward to welcoming you back in September
Lockdown Links
Everything listed here in recent weeks has been moved to the Covid Lockdown page


DOWNLOADS

E-safety Committee 2018-19
Welcome to the E-safety Committee's page
WHO ARE WE AND WHAT DO WE DO?
We are a group of pupils who have responsibility for the e-safety of the school. Our aim is to promote the safe use of technology in school as well as at home.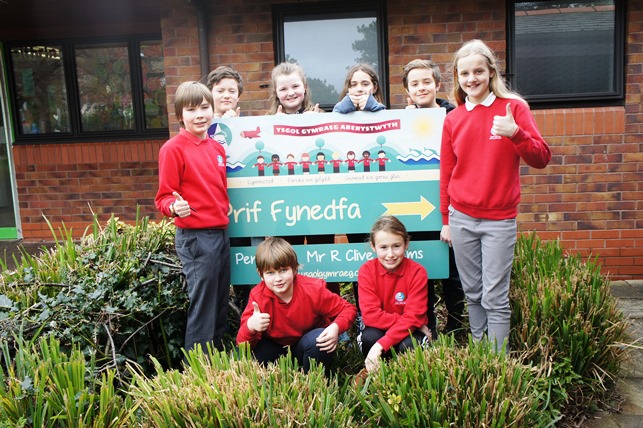 Technology plays an important role in today's world. Technology like computers, tablets and especially the internet, have changed how people communicate and work with each other. Computer technology has also changed how we learn here at Ysgol Gymraeg Aberystwyth. Although using computer technology has a number of advantages, there are also many disadvantages if this technology is misused. It is therefore essential for us as a committee to ensure that everybody knows how to use computer technology safely.
Useful Websites
Here is a list of useful websites for parents and children who want to learn more about the different aspects of e-safety.
Schoolbeat - Cyber bullying
https://www.schoolbeat.org/en/parents/know-what-could-affect-your-child/cyberbullying/
Think you know – https://www.thinkuknow.co.uk/
NSPCC - https://www.nspcc.org.uk/preventing-abuse/keeping-children-safe/share-aware
NSPCC - https://net-aware.org.uk/
Child.net - http://www.childnet.com/parents-and-carers
Your guide to the social networks your kids use: https://www.net-aware.org.uk/
Talking to your child about staying safe online:
https://www.nspcc.org.uk/preventing-abuse/keeping-children-safe/online-safety/talking-your-child-staying-safe-online/
Dogfennau defnyddiol i rieni a gwarcheidwaid:
Supporting young people online

1MB

Take care before sharing

7.2MB (24 tudalen)

Be careful online

1MB